Shirat HaYam was established in 1983 to be an inclusive Jewish presence on Nantucket and is supported by our 270 member families.
We connect and support Nantucket's year-round and seasonal Jewish residents as well as island visitors. We are strengthened by the diversity of our members' backgrounds and identities. We are pluralistic, welcoming everyone from all denominations to participate in worship led by talented Rabbinic and lay leaders. Our programs—including the tuition-free religious school—embody the Jewish values of lifelong learning, and our efforts in support of the greater Nantucket community reflect the moral imperative of Tzedakah.
For many years Jews on Nantucket lived without any Sabbath services, rabbis, formal observations of the traditions of Judaism or a sense of a Jewish community on the island. They passed on their Jewish traditions at home and sought religious and spiritual comfort in Christian houses of worship. With great excitement, the first formal service took place on July 8, 1983 in the Grange Hall on North Liberty Street with 150 people in attendance. As one congregant stated, "It was astonishing to be there and to see the kinds of people who showed up…they realized they were brethren and people you would never have dreamed were Jewish."
The service was organized by the Nantucket Jewish Community Organization, who chose a format that would be comfortable for a religiously diverse Jewish community. The children recited the Kiddush (the blessing over wine); all were encouraged to contribute to the Tzedakah (charity) basket, the proceeds of which were donated to the Nantucket Counseling Center. The new congregation was named Shirat HaYam (Song of the Sea) by Rabbi Lawrence Kushner from New York.
In 2020, Shirat HaYam collaborated with the Nantucket Historical Association to produce the "Strangers to Neighbours" exhibit exploring Jewish history on Nantucket, which you can view by clicking below.
During the COVID-19 pandemic, Shirat HaYam joined congregations all over the country in creating on-line educational and religious programs.   Advances in technology have made program and service expansion possible and expanded the participation of members and non-members in our community's Jewish life.   
Meg Flax, President
Francine Balling, Treasurer
Susan Bloom, VP Ritual
Gene Briskman, VP Nominating and
          Tikkun Olam
Marion Conley, VP Communications
Karel Greenberg, VP Religious School
Susan Hochwald, VP Speaker
Kathy Melrod, VP Social
Harry Mintz, Executive VP
Elissa Oshinsky, Corresponding Secretary
Eileen Pollack, Secretary
Chuck Shoneman, VP Membership
Jared Smith, VP Ritual
Esta-Lee Stone, VP Adult Education
Darren Sukonick, VP Social
Michelle Black
Sharon Conway
Robert Friedman
Mark Goldweitz
Robert Grinberg
Randy Haase
Peter Kahn
Leslie Shriberg
Amy Silverstein
EMERITUS BOARD MEMBERS
Howard Blitman *
Leonard Greenberg *
Morton Kaufman *
Phyllis Perelman *
Eugene Ratner *
Irving Rosenthal *
Ruth Rosenthal *
L. Dennis Shapiro *
* deceased
Rabbi
Gary Bretton-Granatoor
Rabbi Gary Bretton–Granatoor serves part-time as our rabbi. A graduate of the Hebrew Union College-Jewish Institute of Religion, he is a recognized expert in Interfaith relations and has served both the World Union for Progressive Judaism, and the Anti-Defamation League and was Senior Rabbi at Stephen Wise Free Synagogue.
Cantorial Soloist
Elliot Z Levine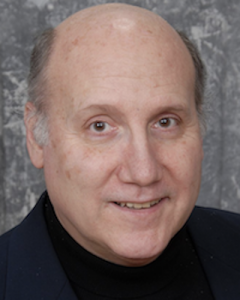 Elliot Levine serves during the High Holy Days as our cantorial soloist.  A Master's graduate of the Manhattan School of Music, he was previously the cantorial soloist at Temple Emanuel in Great Neck, N.Y., and has been a composer-in-residence at St. Thomas More Church in New York City.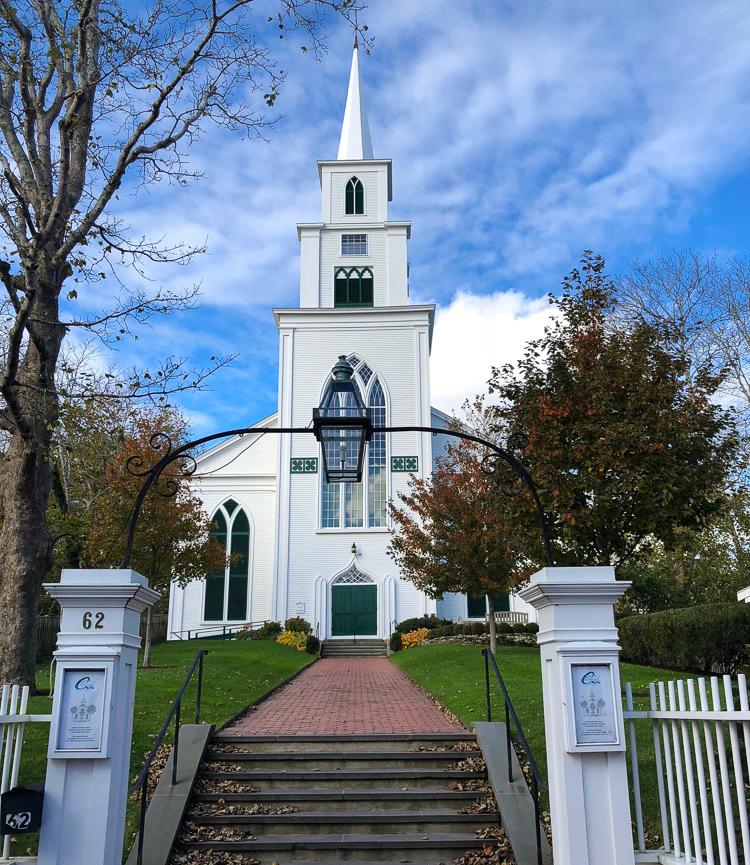 This year our congregation will celebrate its 40th anniversary. Thanks to the foresight of a small number of determined and committed Jews, we have been able to nurture and grow our community to over 250 member households. Now, as throughout our history, we are devoted to the mission of preserving Jewish life and Jewish values on our beloved Nantucket island.
Our Congregation has grown and evolved during our 40-year history, and beginning in summer 2023, we will relocate our spiritual home to the First Congregational Church Nantucket. Located at 62 Centre Street, the Congregational Church was the site of our Congregation's first-ever High Holy Day services. Our lease at the Unitarian Meeting House has completed its term, and we determined that the Congregational Church's facilities were a better fit for us, given Shirat HaYam's current needs. The Congregational Church offers new and exciting opportunities for worship, study, educational and social events. As in the past, we also will continue to hold services and other activities on occasion at the beach, in private homes, and in other venues.
Before the summer season begins, we will have opportunities for our members to tour the beautiful and historic building sitting high on Beacon Hill overlooking Centre Street and Nantucket Harbor. We look forward to this summer when we will gather together to share in the beauty and majesty of Shabbat and High Holy Day worship in our new spiritual home.
We are thankful to the membership of the Unitarian Union and its leadership for their partnership and support and are very grateful that we have been able to worship at the Unitarian Meeting House for so many years. We have been proud of our association with the Unitarian congregation and that our synagogue, collectively, and our members, individually, have generously contributed towards maintaining the historic Orange Street building.
This decision was made by the Board after careful, deliberate consideration. If you have any questions or would like to discuss our plans, please do not hesitate to contact our president at shiratpresident@gmail.com. We are grateful to the members of the Shirat HaYam Board for their thoughtful leadership and tireless dedication and to all of you, our members, as we transition to a new, important, and exciting chapter in our history. May our congregation continue to go from strength to strength.