Congregation Shirat Ha Yam organizes weekly kabbalat Friday Shabbat Services at 6:30 pm unless otherwise noted. All are welcome in peace. Saturday Study Sessions are held at 9:30 am for "schmooze", 10:00 – 11:00 am for study.
A full list of our services and activities is available by clicking here.
All of our services and activities are available online and some are also gathering in-person. All require registration / RSVPs. Details will be provided in emails and on this website in event listings. If you have any questions, please contact us at shayam@comcast.net or 508-228-6588.
April Off-Season Adult Education – Beyond Fiddler
April 7 @ 7:30 pm

-

April 28 @ 5:00 pm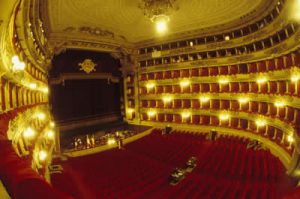 Every Wednesday evening in April, Shirat HaYam's Off-Season Adult Education Program is pleased to offer an opportunity to read and discuss four plays written by contemporary Jewish playwrights. The sessions will be led by Elliot Lazar, a performer, writer, and educator originally from Winnipeg, Canada, who studied music at the University of Manitoba before moving to Boston to pursue an M.F.A. in Theatre at The Boston Conservatory at Berklee.
To register for these four events, click; HERE.
The three plays Eliot has chosen for us to read and discuss in a program called BEYOND FIDDLER include:
April 7th:
INDECENT, by the Pulitzer prize-winning author Paula Vogel: "The play recounts the controversy surrounding the 1906 play Yiddish play God of Vengeance by Sholem Asch, which was produced on Broadway in 1923, and for which the producer and cast were arrested and convicted on the grounds of obscenity. The play tells the story of the passionate artists who risked everything to bring God of Vengeance to the stage."
April 14th:
The Whipping Man, "This play by Matthew Lopez, examines a period in American history, the post-Civil War South, as former slaves and slavemasters struggled to acclimate to the new emancipated social order. The play is set in Richmond, Virginia, in April of 1865. The Confederacy has just surrendered, and throughout the South, slaves are being freed, and soldiers are returning home. Caleb DeLeon, grievously wounded and starving, returns to his family home in Richmond to discover an empty house. Only Simon, the old family slave, remains. John, another former slave of the DeLeons', also returns. The three must navigate their new relationships while settling with demons from the past, culminating in a Passover Seder where former master and slaves must decide where honesty and loyalty will lie."
April 21st:
Bad Jews by Joshua Harmon: "The setting is a cramped New York pad where the three grandchildren, by different families, of a Holocaust survivor have gathered after the old man's funeral. But the play's main battle is between Daphna, a bright Vassar senior, and Liam, a Chicago postgraduate, who are more hissing than kissing cousins. The occasion for their quarrel is the ownership of a gold ornament which their grandfather lovingly preserved during his time in the camps. Watched by Liam's gentile girlfriend and his fence-sitting brother, the two antagonists go at each other hell-for-leather, raising serious questions about what it means to be Jewish in today's global culture."
April 28th:
In one of the earlier sessions, Elliot plans to have the class vote on the final play from among five others that he has researched. Scripts of all of the plays will be distributed, in advance, to all those who sign up to participate.